・Clean and comfortable rooms
・Fully equipped with a relaxing large communal bath like hot springs
・Specially made breakfast is prepared using local food ingredients
・Free Yonaki Soba (complementary ramen noodles)
We go beyond the common notions of business hotels to care for customers' relaxation so that customers can reset their fatigue from work just like at home even on business trips or at travel destinations.
The business hotel "Dormy Inn" was born from such concept of valuing 'the sense of living at home.'.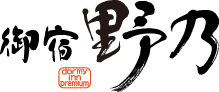 The premium Japanese brand Dormy Inn has tatami mattress flooring in all of the buildings. It has the combination of the functionality of business hotels and relaxation that Japanese ryokans offer.Enjoy natural hot springs and luxurious breakfast at this hybrid hotel.