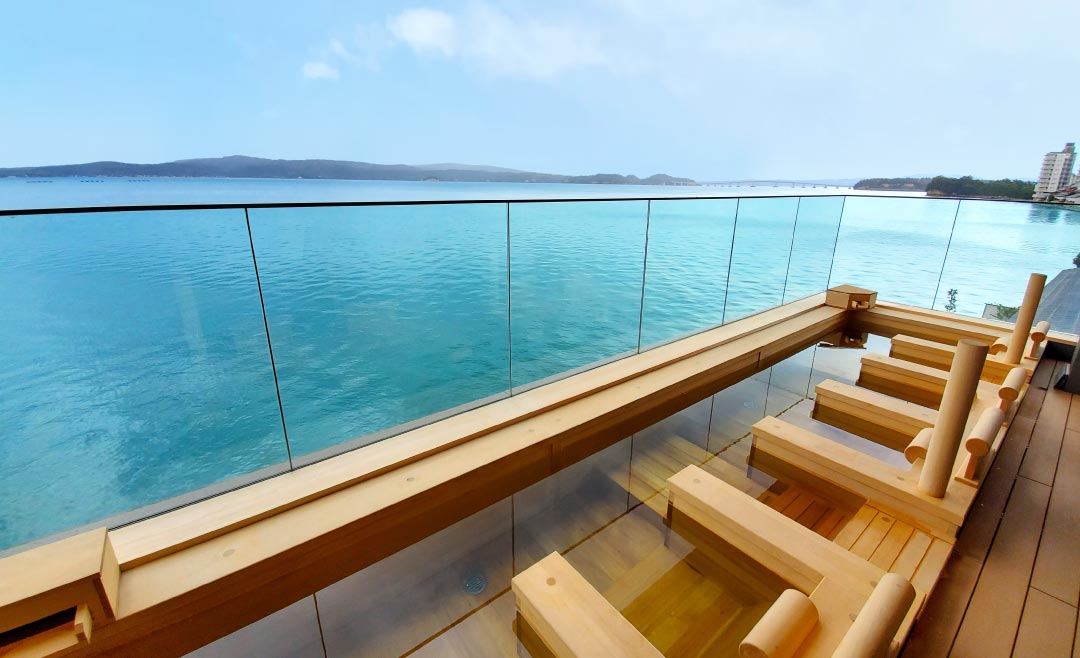 Resort business
(Resort hotel・Iyashi no yuyado)
A relaxation resort for healing your mind and body
Our resort hotels are high quality but provide friendly services. These resort hotels/healing hot spring accommodations are available throughout Japan.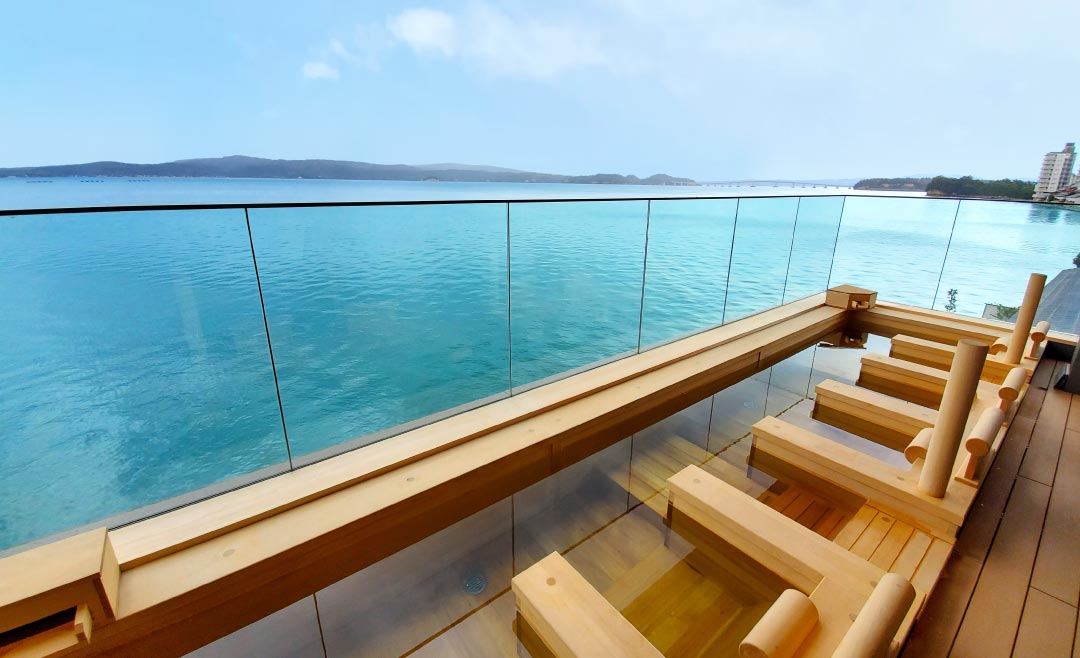 ・Our "La Vista" series resort hotels offer the enjoyment of magnificent views. You can stay with your pets at our "Le Chien" series hotels. Our "Yawaragi No Yu" hotels have unique special qualities. We have a wide range of accommodation options that meet your needs
・Many types of free services and great hospitality
・Fully equipped with free chartered baths to enjoy private bathing (*excludes some facilities)
・Seasonal vegetables in season and carefully selected food materials for local production and consumption are used to prepare meals
Kyoritsu resort hotels are "high-class resort hotels for a broad public" that combines high-quality space and simple hospitality.

While we take care to create luxurious and extraordinary sense in the hotel space,
we avoid over-service so that we can provide casual and friendly hospitality.
Our hotels are high-quality, but you can fully relax there. We aim to evolve the traditional "boarding house" concept to
create a healing resort (a hot spring inn) unique to Kyoritsu Resort.
We will continue to make these "Japanese resorts" in various areas of Japan with scenic beauty and hot springs,
so you can experience great views unique to the land, hot springs, food, and kindness that will heal you.

・Our natural hot springs have different hot spring quality and tastes depending on the hotel
・Reasonable price
・All you can eat breakfast and dinner
・Fully equipped with free entertainment facilities like ping pong, games, and karaoke
We want you to casually travel around and experience hot springs, which are part of the Japanese culture.
That's why we set reasonable prices and provide more values than you pay for in baths, meals, and entertainment.
Bathing facilities
Our know-how cultivated in the hotel business has been utilized to provide natural hot springs and
semi-natural hot springs that have large communal baths with many types of hot spring qualities.
These specialty healing hot springs stand out from other hot springs.