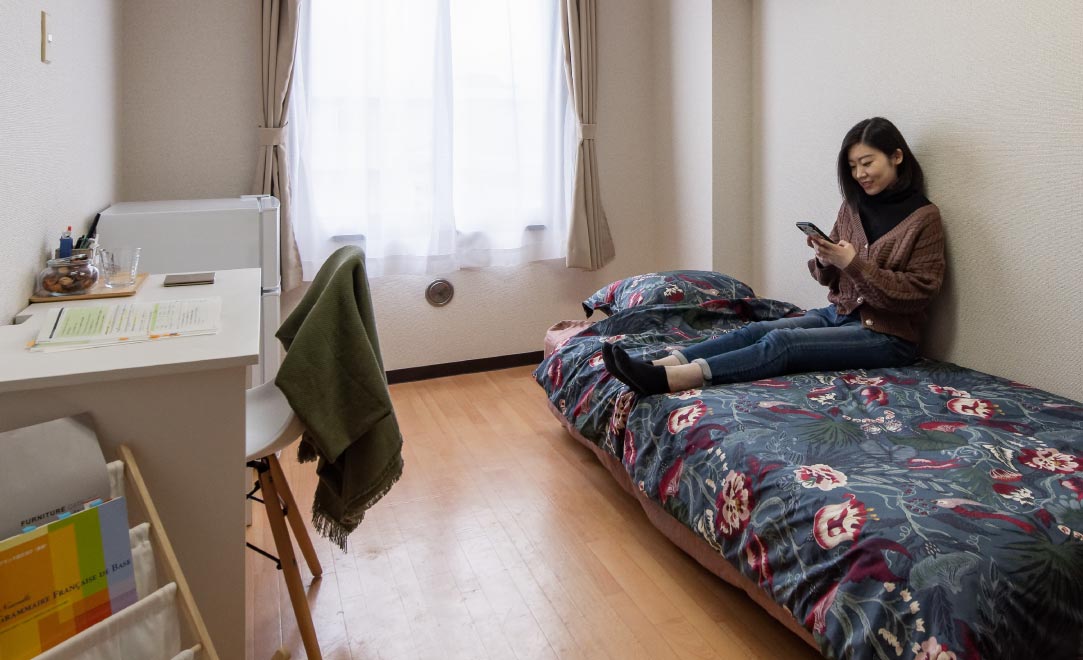 Dormitory business
(Student Dormitories・Employee dormitories)
Secure housing with our devotion to the
spirit of "welcome home"
Since the foundation, Kyoritsu Maintenance Co., Ltd. has run student dormitories/employee dormitories businesses. Currently, the scope of dormitories has expanded to international exchange dormitories, various theme-based dormitories and adaptations to a wide range of styles, with over 500 dormitories throughout Japan.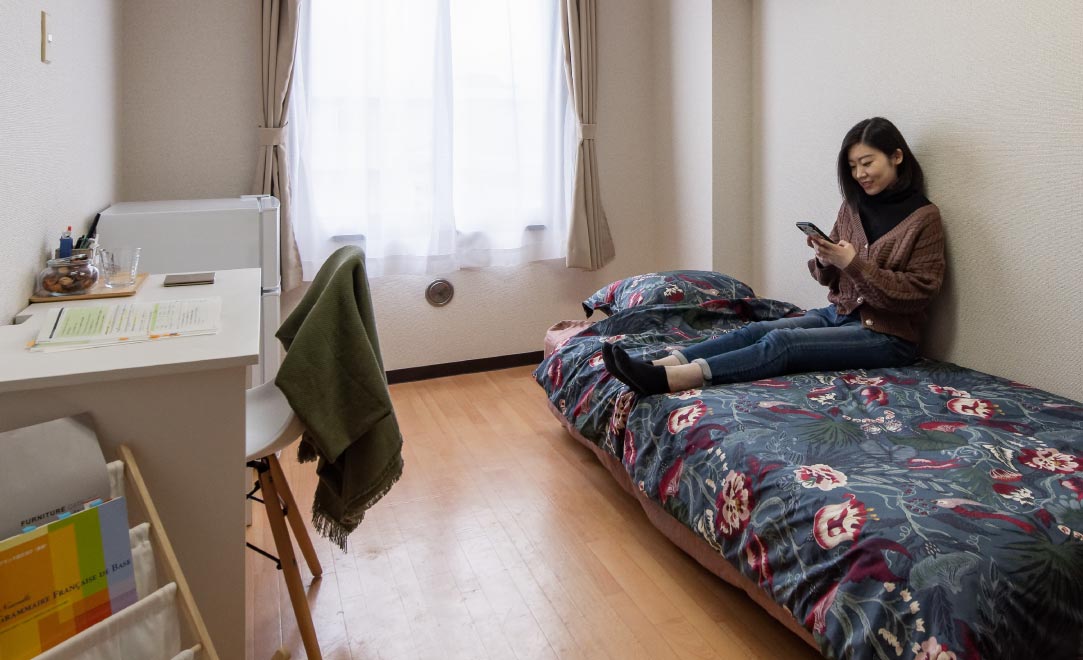 ・The dormitory leader couple is stationed at all times
・Each menu devised by a registered dietitian is handmade
・All rooms come with furniture, and the room type can be selected
・Convenient shared facilities such as dining rooms and laundry rooms
The major features of the student dormitories that we run are the "handmade home cooking" and the "regularly stationed dormitory leader couple."
Each breakfast and dinner menu devised by a registered dietitian is handmade at respective dormitories.
The dormitory leader couple supports student life by taking students to hospitals during medical events or giving advice on personal matters.
They provide compassionate support for school life.

・Employee dormitories that can be rent for only a required period for a required number of rooms
・A regularly stationed manager couple
・Comes with breakfast and dinner with menus devised by a registered dietician
・All buildings throughout Japan provide rooms equipped with furniture
・We propose made-to-order employee dormitories where the whole building is made using professional expertise
The employee dormitories that we run, "Dormy," has served over 3,000 companies up to now, supporting the lives of many employees.
With the employee dormitories "Dormy," companies do not need to take ownership of employee dormitories. Companies can get a hold of dormitories with only the necessary number of rooms for the desired period at the desired location.
Dormitories can be a place where new employees nurture their communication abilities, and dormitories also help employees working away from home be healthy in terms of both the body and the mind. We support the benefits of many companies.
All areas offer the same service and room facilities, so employees feel it's fair regardless of the area.
Using our services reduces troublesome administrative work associated with independently running a dormitory, as we support the work of company representatives.
Dormitory/cafeteria outsourcing
・Comprehensive support of "running and managing" facilities
・Services that match customer needs and facility characteristics
We run/manage about 200 dormitories, cafeterias, recreation facilities, training centers, and employee clubs throughout Japan
in various facilities that companies and schools own.
We strive to run the facilities so that our customers are fully satisfied.